24
Oct
2008
Business Gifts: All about Function and Comfort (Part 9) – Health and Wellness
Category: Business Gifts, Electronics, Events, Gadgets, Health, Heart rate monitor, Pedometer, Safety kit, Technology, Travel, Wellness
|
Technorati Profile
Business Gifts: All about Function and Comfort (Part 9) – Health and Wellness
Health is one's biggest chip and THE most important gift from God. Thus, all the following gadgets that help you stay healthy and well are definitely the perfect business gifts for your clients or business associates.
StayFit Wireless Heart Rate Monitor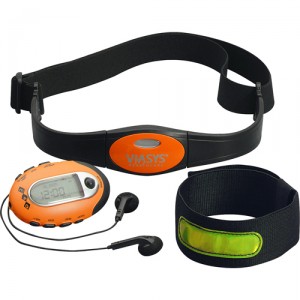 What I love about this kit is its colorfulness and youthful sporty feel. This combination heart monitor and FM radio will absolutely encourage employees to enroll in corporate fitness programs. Clear digital display for easy reading of measurements, including time and date. Alarm and timer function. Belt clip. Two AAA and one button cell battery included.
StaySafe Deluxe Auto Safety Kit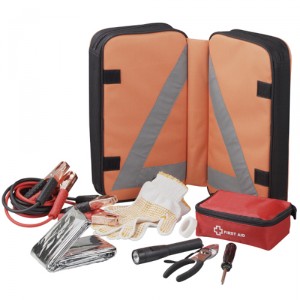 Eight-piece kit includes case, 100-amp booster cable, cotton gloves, Mylar blanket, flashlight, screwdriver, pliers, and StaySafe Compact First Aid Kit. Convenient mesh pockets keep all accessories separate and organized. Integrated reflective warning triangle displays upon unzipping the case. Such a handy and carefree little helper.
Pedometer, pedometer, PEDOMETER~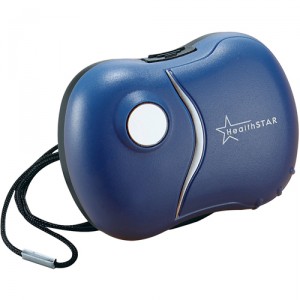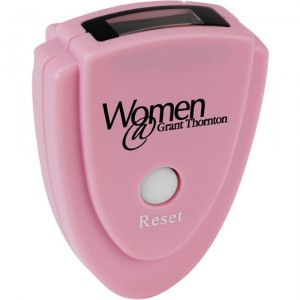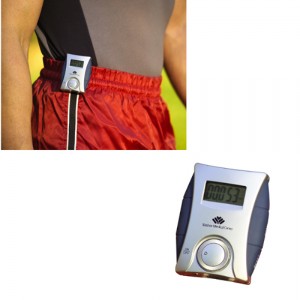 Go for color (pink for women, blue for men), functionality and a touch of class and style.  Happy walking! No games, just sport.