05
Aug
2016
New Bridal Shower Party Favors from Fashioncraft
Category: Accessories, Bling, Bridal, Bridal Shower, Compact mirror, DIY, Gifts, High Heel, Manicure Set, party favors, Travel
| |
Leave a Comment
|
We've recently received some new party favors from Fashioncraft that would be perfect for any bridal shower! Each party favor features different stylish designs that any fashionista would love to receive. Travel-sized, these party favors are perfect to throw in your purse if you're always on-the-go! From manicure sets to compact mirrors, our new bridal shower favors will surely be a hit at your bridal shower.
Purse Caddy
Every girl needs a place to put her purse when out on the town! A great bridal shower gift that every girl will definitely appreciate are purse caddies! We've got a few new gorgeous purse caddy party favors that would not only be great for bridal showers, but for birthdays parties as well: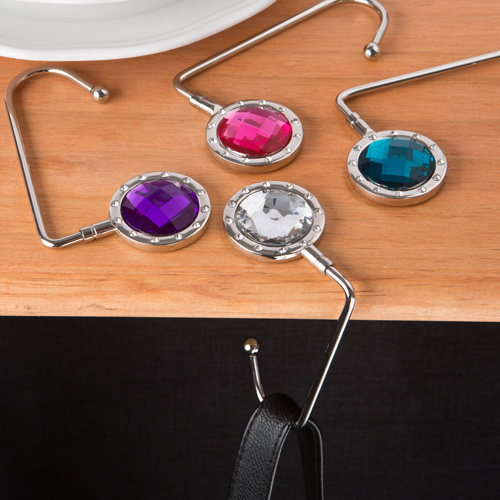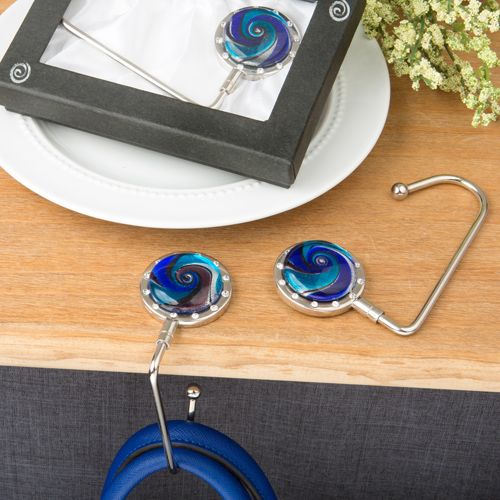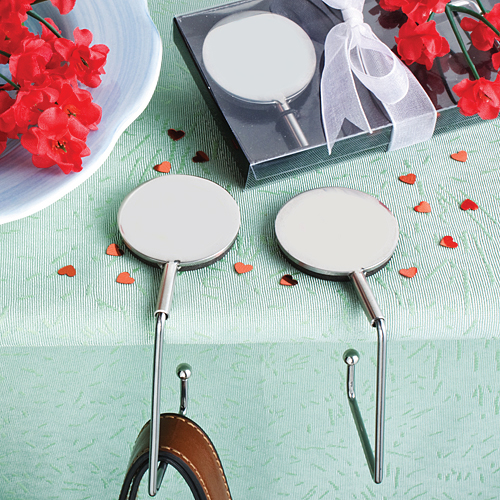 Manicure Set
As a fashionable and practical gift,  one of our new manicure/pedicure sets would make a great bridal shower party favor or bridesmaids' gift! Available in various designs, these adorable travel-size manicure sets can easily be stored in a woman's purse for emergencies and on-the-go.
From top left to bottom right:
Compact Mirror
Just about every woman loves having a compact mirror that she can carry around just in case of make-up emergencies! We're recently received some adorable compact mirrors that would make great bridal shower party favors, as well as bridesmaids gifts and birthday favors! Available in different different fun designs, these favors can be placed in a purse or make-up bag for safe-keeping.
From top left to bottom right:
These fabulous Adorable Hello Gorgeous Compact Mirror come in an assortment of pastel colors! They feature 2 types of mirrors: one 1x magnification and one 2x magnification. These adorable compact mirrors will surely be a hit at your bridal shower.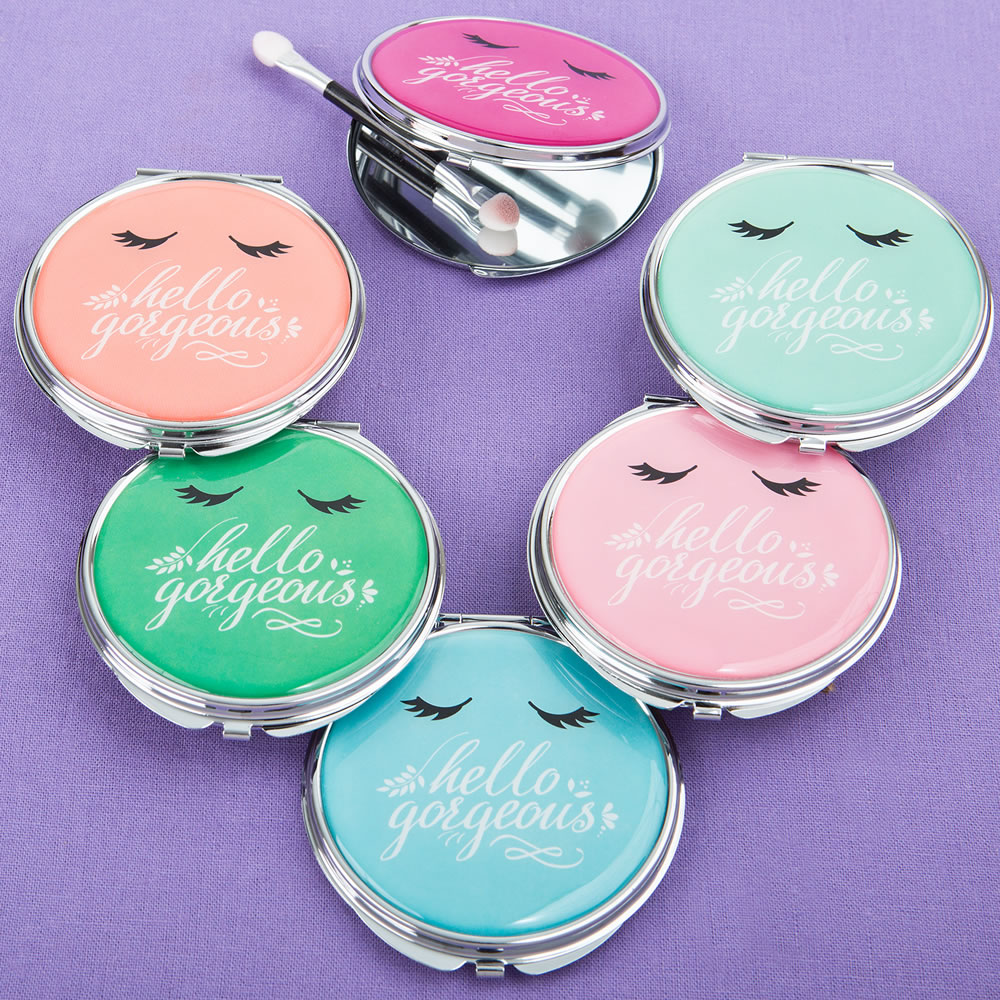 Aluminum Wallet
Fun and fashionable, these aluminum wallets are what makes these the perfect bridal shower favors! Slim and lightweight, these stylish wallets can be stored in a purse or pocket. When you open them, the inside fans out like an accordion to hold all your credit cards, IDs and photos.  The tough aluminum exterior blocks RFID readers so your personal information stays safely stored.
From top left to bottom right:
Ring Holder
Give your girlfriends a place to store their precious rings! Our Lucky Elephant Ring Holder (available in silver or gold), can do just that! Not only can they place their rings safely on the elephant, but these elephants are also good luck charms as the elephant's trunk lifted up symbolized good luck and fortune.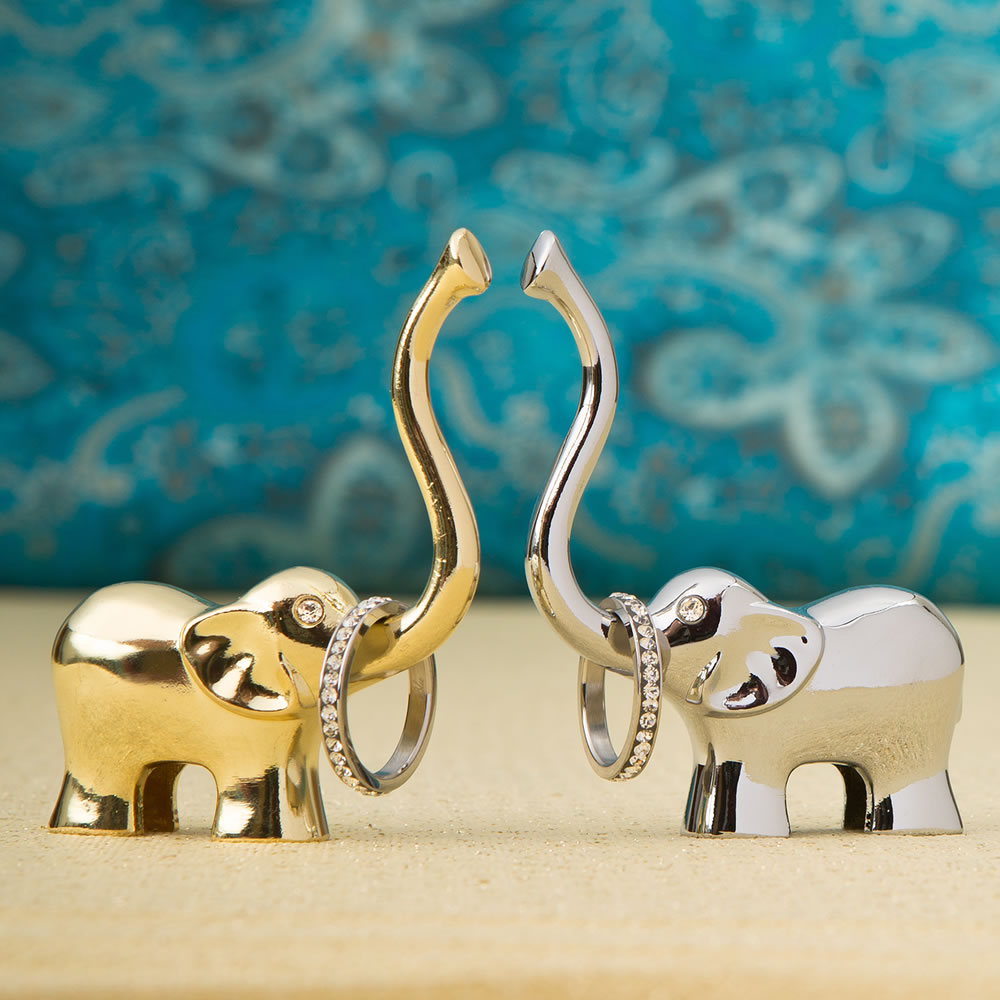 Which party favor will you be gifting your girlfriends at your bridal shower? Comment below and let us know!