01
Aug
2016
Popular Promotional Products 2016
|
Today we've rounded up some of our most popular and best-selling promotional products! From stationary products to electronics, these products are perfect giveaways and/or gifts to give at your next corporate event or trade show! Each item mentioned can be customized to include your company name, logo, or business slogan!
Stationary
A great promotional product that's perfect to hand out at your next trade show or corporate event are pens! They come in a variety of colors, designs, and sizes and can be customized to include a company name or logo! They're very inexpensive and everyone always needs a pen (or two)! If you want to take ti a step further, you can get a pen that is also a stylus for mobile phones like our Scripto® Sketch Ballpoint Stylus (pictured below).
Journals are also great promotional products to hand out to employees and business clients! Our customer favorite Hardcover journalbook (pictured below), comes in a variety of colors! Also, add a touch of style to your journals by imprinting your company name or logo on the cover!
Phone Chargers
Phone chargers, or external batteries or power banks for smartphones, are in very high demand! They're very convenient for when you're traveling on-the-go and can't find a place to charge your phone. Plus, they're small enough to fit in your pocket or throw in your purse. The techies will surely love our Black Jolt Charger with Digital Power Display (pictured below) that has a LED digital power indicator that shows exactly how much charge remains within the power bank.
Fitness Tracker
A lot of people now want to keep track of their fitness progress! Gift your hard working employees and business clients a fitness tracker, like our Active Health Tracker with Heart Rate Monitor! Clients will definitely be impressed with such an amazing promotional product.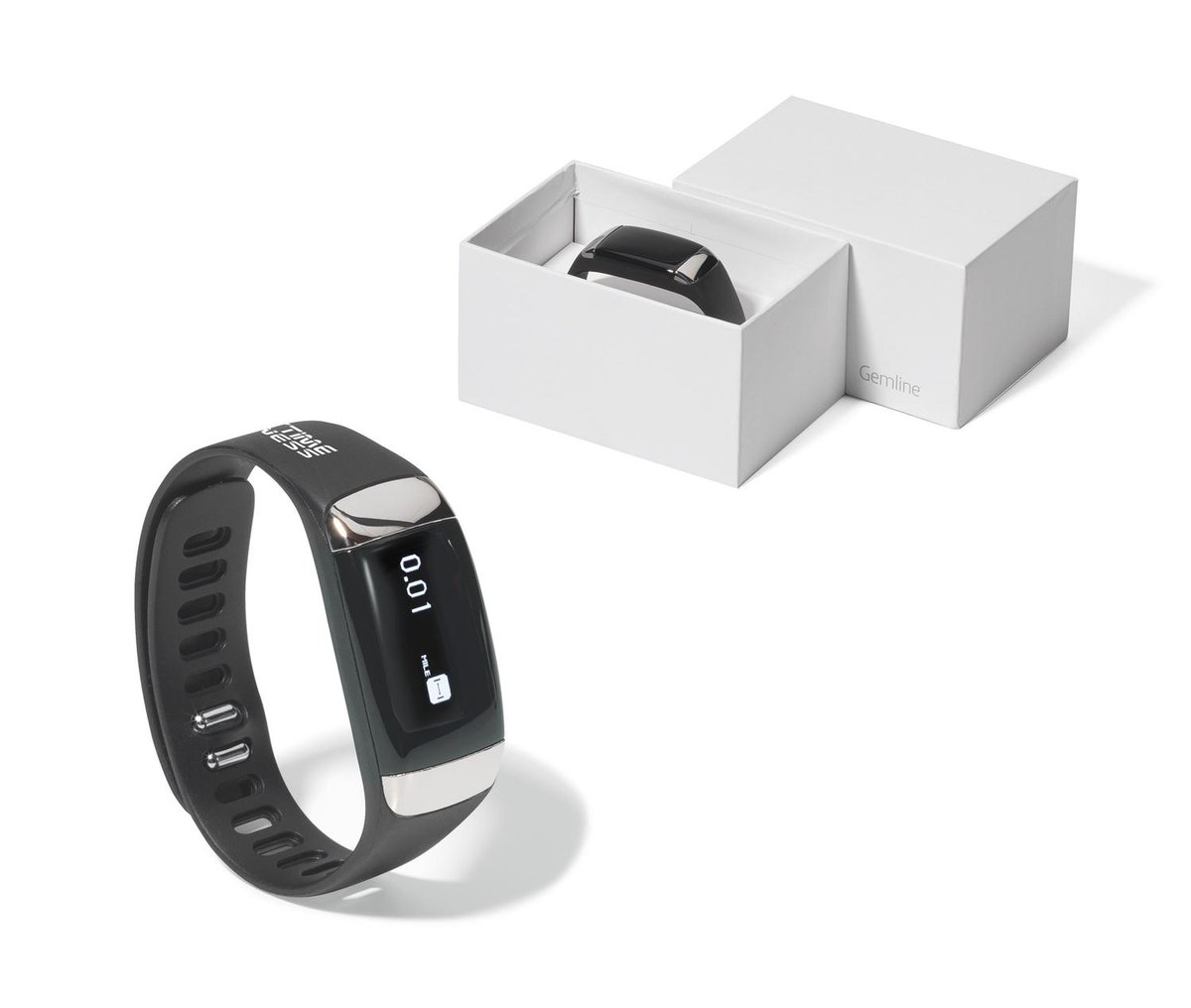 Drinkware
Stay hydrated throughout the day with a nice tumbler! At HotRef, we offer a wide range of tumblers — from copper insulated to double-wall insulation. Our customer favorite Hot & Cold Skinny Tumbler 15 oz (pictured below), can both be used to keep your drink cold or warm for a long period of time.
Tote Bags
Tote bags are becoming more of a necessity now that plastic bags are banned from most stores. Employees and potential business partners will greatly appreciate a nice business tote, like our Excel Sport Meeting Tote!
Sunglasses
Last, but not least, if you're looking for a fun promotional product to giveaway — sunglasses are popular outdoor promotional product!  Like our Good Value® Two-tone White Frame Sunglasses (pictured below), they come in a variety of fashionable colors and stylish frames. They're great to hand out at an athletic/sporting event and outdoor company picnics! 
Which promotional product will you be handing out at your next corporate event or trade show? Let us know by commenting below!
-Nina A.