31
Oct
2008
Business Gifts: All about Function and Comfort (Part 10) – Tick Tock
|
Business Gifts: All about Function and Comfort (Part 10) – Tick Tock
If you're still plagued by which business gift to choose despite all my previous recommendations, then you might consider timepiece as gifts for your business contacts or associates. They are a handy and reasonable choice – all in all, an ideal business gift. One thing though, when dealing with Chinese, clocks are not a desired business gift idea because the phrase "giving out clocks" in Chinese is pronounced the same as something undesirable.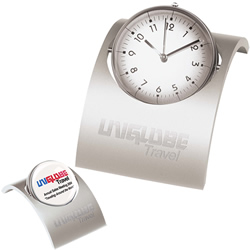 This clock adds a personal touch with a photo frame on the flip side of the clock face. Available with optional vinyl panel insert. Button battery included. Elegant, isn't it?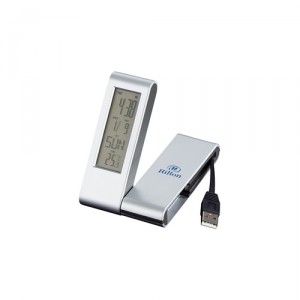 A built-in alarm clock makes this USB hub unique. Use it as an employee appreciation gift. Clock includes a timer function, special birthday reminder, and six different alarm rings. LCD screen with backlight and large display of time, date, day, and temperature. 3″ USB extension cord. Instructions and two button cell batteries included. Includes 1-piece gift box. Compatible with Windows Vista.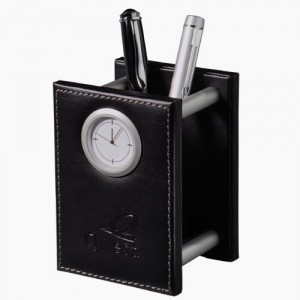 Sophisticated 2-in-1 design. Clean and modern. Space for writing instruments, letter opener, or laser pointer. So Mr. Big-ish. Definitely will add a touch of elegance and style to your office.