01
Nov
2008
Crystal Clear
|
Crystal favors are definitely the icing on the cake. They will add a touch of class and romantic innocence to the occasion, and upgrade your party to the next level. Who wouldn't like Cinderella's glass shoe for their wedding, or crystal baby carriage for their baby's shower? It's the extra something that makes your party shine.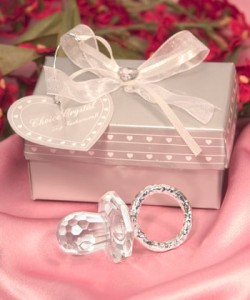 If you're planning a baby shower or looking for a special memento to accompany your birth announcements, then this crystal baby pacifier favors are sure to bring a smile to your guests. Each features a shimmering multifaceted crystal pacifier finished with a shiny silver embossed ring handle.
Choice Crystal Oyster Shell and Pearl Favors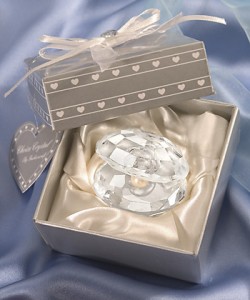 Each favor features a radiant half opened crystal oyster shell with a pearl resting inside. Surrounded by satin inside a Choice Crystal signature silver heart design box, tied with an organza and satin bow with a crystal heart on top and an attached matching heart shaped tag, these favors make for a stunning presentation.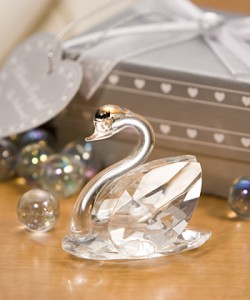 According to legend, the swan represents the presence of divine inspiration in our world. You'll definitely inspire your guests with these magnificent swan favors. Each radiant, multifaceted crystal figurine captures the beauty and grace of the swan. Perfect for all romantic events.