06
Nov
2010
A Snowflake Themed Wedding
|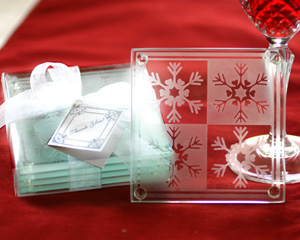 Snowflakes are a beauty and a joy forever. So why not make it the central theme for your winter wedding? They were innocent, complex, sharp and rational. Snowflakes are the flip side of a steaming cup of hot chocolate after a hard day at play. In one word, they are the essence of any gorgeous winter wedding.
Snowflake wedding favors are thus elegant, classy and beautiful.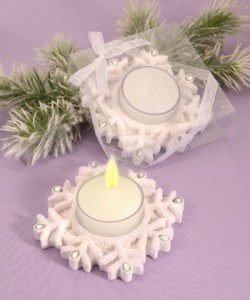 Your guests will certainly appreciate any of the beautiful snowflake wedding favors you set at their places as a token of your gratitude. These favors also make great additions to your table settings for holiday parties and get togethers. Snowflake favor boxes with chocolate or soap, snowflake design place card holders, "Please Be Seeded" Snowflake plantable Seed Place Card Favors, snowflake bottle stopper in shimmering gift box are some examples of the wonderful selection of winter favors that are sure to match your party theme.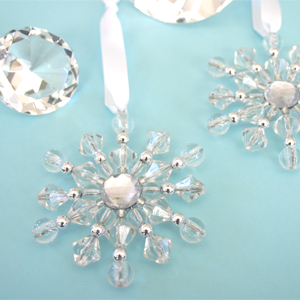 A snowflake theme can mean snowy white elegance or a festive wintertime romp. Spend some time on creating wonderfully creative snowflake centerpieces and memorable favors for all to enjoy. By taking time to plan and shop for snowflake-theme related items, you can put together an amazing combination of snow-season elements for your special day!