07
Jun
2011
Destination Las Vegas!
|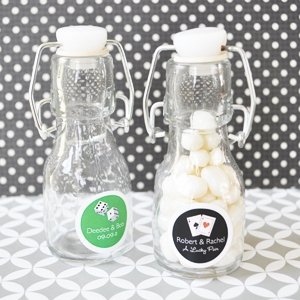 If you are planning on a Las Vegas wedding, then you must arrange the theme according to Las Vegas style. You must gift your guest with unique kind of favor so that they can remember your special day for a long time. Favors are something which are said to be the most important part of a wedding ceremony; in fact these are tokens given by the bride and groom to their guests. If you go by the tradition the favor should be chocolates or sugar almonds but as the generations are passing by the style of gifting and varieties of favors are also increasing.
There is a wide range of Las Vegas favors available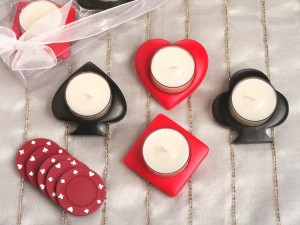 starting from classy, funny, and quirky. After you gift these favor to your guest there will be a smile on their faces that is for sure. Poker chip is the most popular favor in Las Vegas and is loved by the residents of Las Vegas. These pokers are available in candy, chocolate and plastic forms and look like next to real. There are many retailers who also sell these type of favors after personalizing them with the wedding date and the name of the couple engraved on it to make it look more special and unique. This is definitely something which will delight the bride and the groom. A gambling theme favor is also quite well suited for a Vegas theme wedding as the people in this city love to play gambling games. As we all know that Vegas has most number of casinos than any other place. These gamble card based favors are available at affordable prices to suit all kinds of budgets.So go ahead, share your luck and give your guests a Vegas wedding they'll never forget!