20
Jun
2016
Customized Gifts and Party Accessories for Summer Event
|
Summer is just around the corner, which mean more fun in the sun with outdoor BBQ parties and events! Make sure to keep your guest protected, hydrated, and cool with our customized gifts and party accessories for summer events! From hand sanitize and SPF 30 sunscreen to event coolers and more — our promotional products are the perfect party accessory to stay safe in the sun this summer. Each item can be customized to include a company name, logo, or a small message. These promotional products for the summer make great giveaways at your next company picnic, outing, trade shows, and other corporate events. Our coolers and sunglasses would make great gifts to give your hard-working employees.
Sunscreen
Promotional sunscreen and sunblock items are always greatly appreciated to prevent from sunburns during any outdoor event. Sunscreen is a must for all of us because the UV rays from the sun can be harmful to not our our skin, but out health as well. Protect your coworkers, family and friends with our sunscreen! At HotRef, we have a variety of sunscreen and sunblock  to choose from:
All items listed are featured below in order.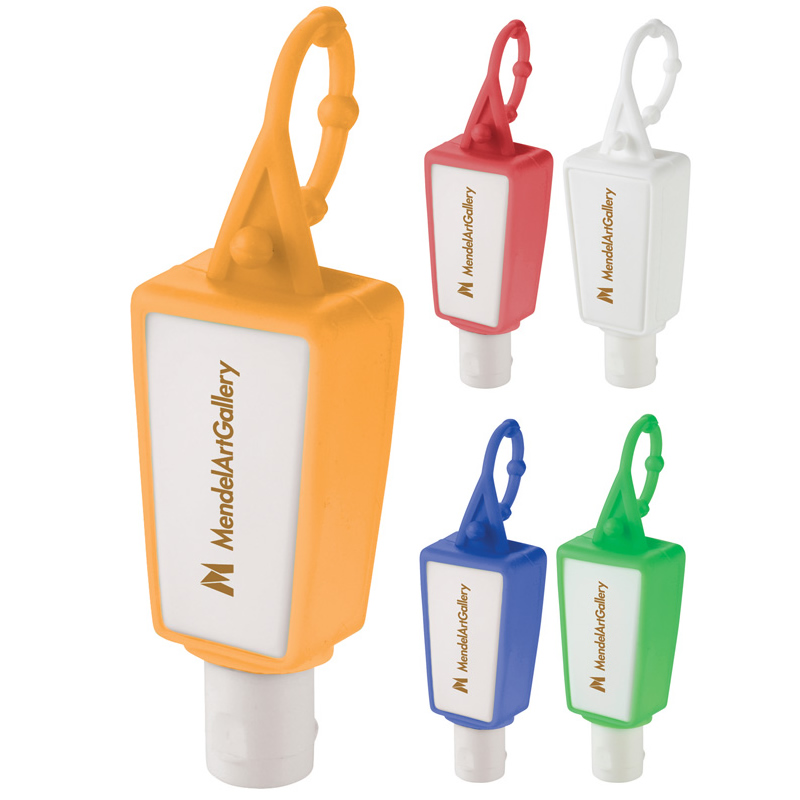 Sunglasses
Protect eyes from the sun with our sunglasses! Custom logo sunglasses are a favorite outdoor accessory! They're perfect to hand out at any sporting event or company outdoor picnic. At HotRef, we have various sunglasses in different colors, frames, and many different sunglasses carriers:
Hand Sanitizer
Hand sanitizers are a natural choice for wellness and safety promotional products. Especially if you're having an outdoor bbq, these hands sanitizers make it safe to eat when guests are eating with their hands.  At HotRef, we have a wide range of hand sanitizers to choose from:
Water Bottle
During hot summer events, make sure you stay hydrated throughout the day with our water bottles! They're reusable, BPA free, and come in all sorts of colors and sizes. Hand these water bottles out at your next outdoor summer party:
Event Cooler
Keep your food fresh and your drinks cool during the summer heat with our event coolers! From tote bags and picnic baskets to coolers with speakers and wheels — we've got a wide selection of event coolers to fit your needs:
Make sure to stay safe this summer with our new customized gift and party accessories! Check back next week for more promotional products!
-Nina A.