25
Nov
2008
Business Gift Idea 101
|
Business Gift Idea 101: Simple is Better~~
Simplicity is the best strategy. This saying can be applied everywhere, including when choosing business gifts for your clients or employers. Your gift doesn't have to be expensive or flashy to deliver your appreciation or sincerity. While faced with too many possibilities, sometimes the simple choice is the best there is. So, if you're still unsure what business gifts to pick, go for the simple tradition: stationary.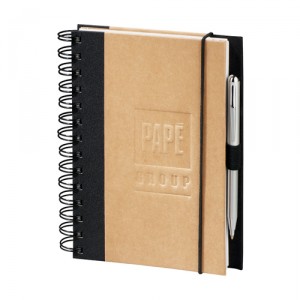 Brand this full size spiral-bound journal and add it to the office supply room. 100 sheets of lined, formatted journal paper gives space for subject, date, and notes in the margin. Built-in elastic pen loop. Elastic closure to keep notes secure.
Manhattan Leather Presentation Portfolio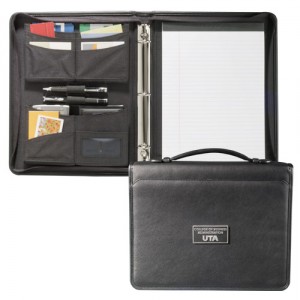 Zippered closure. Multiple gusseted pockets for electronic organizer, phone or calculator. Removable three-ring binder. Includes a writing pad and a 1-piece gift box.
Day-timer Bristol Zippered Portable Planner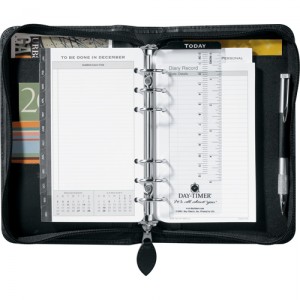 The two-page-per-week format of this planner helps professionals quickly see how the entire week is shaping up. Each day's space includes areas for a to-do list, appointments, and diary. Weekday hours run from 8 a.m. to 6 p.m. with less space for Saturdays and Sundays. Includes a year's supply of loose-leaf pages. Monthly tabbed calendar/dividers. Loose-leaf address and phone directory. Monthly planning pages. Monthly auto mileage/expense forms. Set of useful reference sheets. Page locator. Large enough to hold all 12 months of planning pages sheets. Extremely useful gift.