14
Feb
2011
UNIQUE VARIATIONS IN WEDDING FAVORS
|
WEDDING FAVOURS:-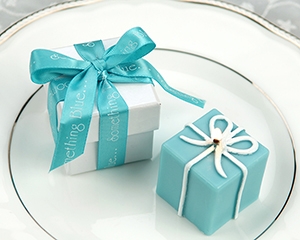 It is basically, a small gifts presented to the guest by the bride and groom during the ceremony
so that the guest can remember their wedding as one of the most memorable event they were part
of. This gift is given in the appreciation of guest's gratitude and also to welcome them. There are
various wedding favors such as candle favors, personalized favors etc.
PERSONALIZED CANDLE FAVORS:-
Personalized candle favors are use to give a romantic touch on the day of wedding. Here the word personalize refers to writing of bride and grooms name on the candle to make it more unique and mesmerizing. Best example would be "Apple of my eye" it's a mini-candle of an apple shaped
wrapped in a gift boxes with a beautiful red ribbon. This is another way of thanking your guest
for attending your wedding.
ASIAN WEDDING FAVORS:-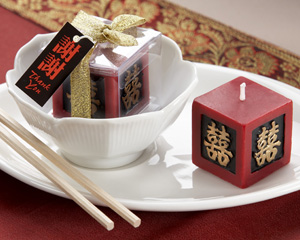 Asian wedding favors are one of the most authentic and elegant favors. It expresses nationality
with pride, while satisfying your wander last nature. Few of them are cherry blossoms, laughing
Buddha, tranquility and many more. It brings distinctive finishing to your wedding. A favor
which is of worth mentioning in Asian wedding theme are double happiness keepsake candles. They are sleek and charming to look at and size of the candle is 1 1/2″ square. Presenting it as a favors entails sophistication of wedding as it is given in favor gift boxes with a golden ribbon around with a tag addressing the guests.
ORIENTAL WEDDING FAVORS:
Oriental wedding favors are based on happiness and luck which makes them more creative.  Organza bags can be used to pack up the favors such as printing couple's name on decals, wrapping of fortune cookies, paper lantern and putting a sticker of couple's name and wedding
date on it.
There are various favors to choose from based on various wedding themes depending on the
nature and price .Favors enchant the guest and helps to create a life time impact of the wedding.
It might start from personalized tag to anything which would make the gifts elegant.