10
Nov
2014
Corporate Gift Ideas with Imprinted Promotional Products
|
PRLog – Nov. 10, 2014 – FREMONT, Calif.
Shopping for holiday gifts can be challenging enough, but shopping for company holiday gifts can be a struggle. With a little preparation and advice, picking the right gifts for a company holiday party can be simple.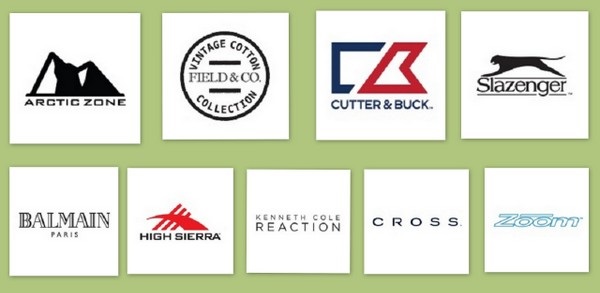 The holidays are approaching fast, and gift shopping doesn't make the holidays any easier. While personal gifts for family and close friends can be easy, gifts for co-workers, bosses, or even employees can be challenging to think of. At HotRef.com, the recent new arrivals include plenty of promotional products that are excellent choices for corporate holiday gifts.
Besides quality promotional products, most of the new arrivals are also brand name products. These include brands like Kenneth Cole, Balmain, High Sierra, Field & Co., Slazenger, Cutter & Buck, Scripto, Arctic Zone, Cros,s and Zoom. Each designer has their own specialized products; for example, Kenneth Cole has a new compu-backpack, which makes an ideal holiday favor. Brands like Field & Co. offer a variety of products like blankets, backpacks, pens, and stationary that all are great choices for holiday gifts.
From popular promotional products vendor Leeds, we have some new and trendy promotional mobile tech products. These include electronic device chargers, tablet holders, tablet stands, and much more. Not to mention Zoom also boasts some incredible tech savvy gifts as well.
Gifts that aren't theme specific or recipient specific are always a top choice. Products like calendars, drinkware, and coolers are ideal picks because of their utilization and broad recipient audience. Calendars are also great holiday give away gifts to make lasting impressions with potential clients and customers.
At HotRef.com business blog, there are plenty of features that showcase promotional products. From top 10 product lists to ideas for promotional product choices, there are plenty of blogs to help pick the right products for any occasion.
Shop now at http://www.hotref.com and receive a special discount for promotional products. For orders over $100, there is a 6% savings code that can be applied, just enter code HR2044 at check out to receive the savings. This code is valid till 12/31/2014 and is a great way to start preparing for upcoming corporate holiday gifts.