28
Nov
2010
Eloquent and Charming Wedding Bell Favors
|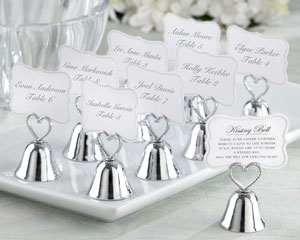 If you are looking for elegant winter wedding favors for your precious guests, there is nothing better than a pair of mini wedding bells. The chill of the winter months, the jingle of Christmas bells and the romantic spirit of the wedding celebrations are perfectly encaptured in these mini bell favors.
These are also at times referred to as kissing bells and are a very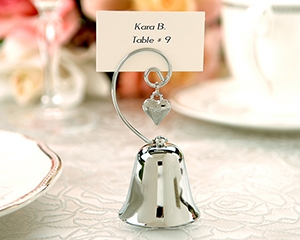 inexpensive and romantic favor to give to your guests. Bells will ring joyfully on your wedding day, when a single kiss at the altar changes your life forever! Bells come in various shapes and sizes and there are actually many different types of bell wedding favors.
You can add a personal touch to the wedding bell favors by tying a ribbon or lace around it. Attaching hang tags or mini cards with the details of your wedding would personalize them even better. Some bell favors have unique bell handle designs such as heart, bride and groom or castle and you can choose one depending on your wedding theme.